Prior to becoming an educator, I worked in the environmental field. My duties varied from lead and asbestos inspections to monitoring ground water and air quality. I would go from hanging off a bridge with a bucket truck to walking the dark and dirty NYC subway tunnels with a light on my hardhat. Another responsibility had been to inspect schools for asbestos and oversee the "proper" removal of asbestos containing material (ACM). I thought I put all that behind me, but apparently not.
About a month ago, I was in the Rubber Room and having a phone conversation with a member from my school, Berta Dreyfus IS 49. They, as do many, were complaining that Principal Linda Hill and other administrators can get away with so much for so long and how safety is continuing to be a problem. We were wondering why no one from Tweed (NYC DOE) steps in to help the school with its many problems. The staff member brought up the wall that was demolished to install a TV  in the main hallway (see below). "Wasn't she [principal] told she has to take that down a year ago because it's a fire hazard?" they asked. "Yes." I replied "I forgot about that. I thought I heard that too, but it's still up and running in an unvented room." At that point it hit me like a bolt of lightning…like a scene from a movie when all these images and conversations play back together in 2 seconds and produces some clarity. I remembered that a coworker went to the school to pick something up while the demo was under way. Their comment to me was "The dust was so thick that you couldn't see down the hallway."
I thought to myself "Dust down the hallway? No containment?……I hope it didn't have ….asbestos!"
I wish I was wrong, on this hunch, but unfortunately I was not.
I went into my investigative mode, that my wrongful exile to the rubber room has given me time to do. I looked up the AHERA report of the school and found that material on that wall contained asbestos. I reached out to my union and contacted the UFT Health and Safety. They investigated and responded on December 21, 2012 with we "contacted the DOE Division of School Facilities (DSF) regarding your report of the installation of a TV in the sound control room.   DSF reported that  the Wall that was mounted is POSITIVE"
Here is the full IS 49 Asbestos Report
Material that was positive for asbestos, seems to have been pulverized during demo and made airborne in a middle school. No containment. It does not seem that School Construction Authority was notified. They would have never allowed this. I tried reaching Rose Bimbiras, the Children First Network Facilities person, but she was out. Instead I left a message for our school's Director of Operations, Laura Kaiser.
Principal Hill apparently hired a private contractor, BNSA and did not obtain NYCSCA approval. She then had them come in to start work in March 2011, while school was in session, and finish in April 2011 during Spring Break.
One account states that Principal Hill told them to start early and stop by 8:20am when classes start.
What will be the outcome of this? Who knows, but it is scary. Give us, the staff, students and visitors, ten years and we'll let you know how our lungs are and hopefully they are mesothelioma free. Air samples were taken last month and were clean, but what about the staff present during demo and the student, who would go in every morning to set up the announcements for that new TV? Remember the WTC first responders?
This is what an asbestos job should look like in a school (search school asbestos containment)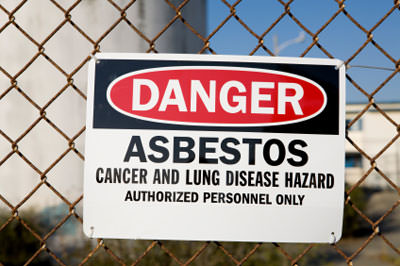 This is a developing story and we will keep you posted. My goal is not to cause pandemonium or fear, but staying silent is not my thing either. Stay safe and healthy.
Parents and staff should call 311 to complain.